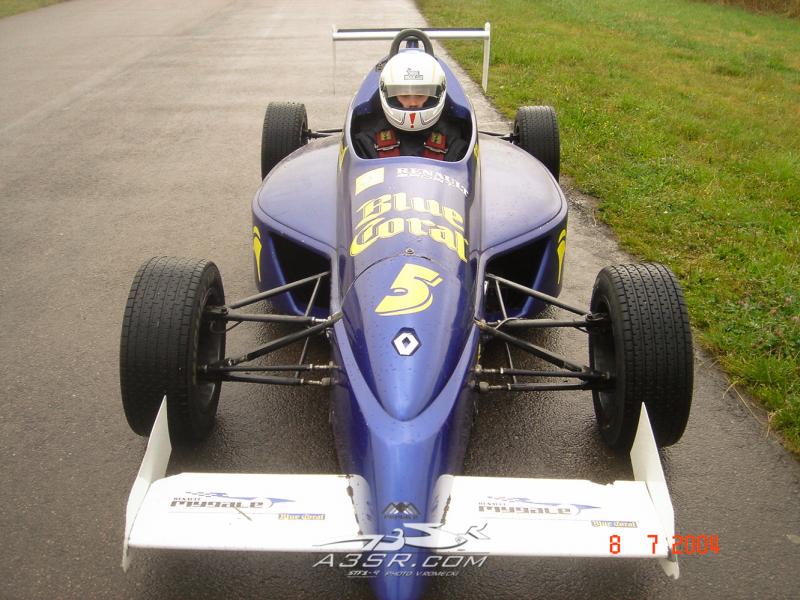 2004 season | Archives
In karting since 1996, Stefan participates for the first time in 2004 in the French championships. This participation will be a first opportunity to discover the universe of the races.
In Rotax Junior, he is going to race beside young drivers who have as him between 14 and 15 years old. Very tall for his age, and compared to other one of the same generation, his weight was 10kg upper to the statutory weight while most of other one had to add 10kg to reach it. This is why Stefan had never really taken part in go-kart races.
Nevertheless the race experience is important.
He ran with the YCD team of Yannick Clement-Demange, during 4 racing weekend on the track of Essay, Soucy, Salbris. He also participated in finale of the French championship in Salbris.
It was an interesting experience for Stefan.
In July, 2004, Stefan is going to learn more about car-racing by learning basic technics with Guillaume Greuet, at the wheel of a Formula Renault Campus 1.6.
Stefan learned to brake, the Heel Toe Downshifting, in a straight line or in slalom to begin, and all specificities about the piloting of one single-seater.
This training course was organized on the circuit of Poully-en-Auxois, and was a part of the " Volant Mygale " intended to spot and selected 1 racing driver for the 2005 season.
With the aim of learning and judging his capacities at the wheel of racing cars, he did not thus participate in the final tests.
His go-kart experience under rain was beneficial, because it seems that he manages well in these difficult conditions. He's listening all the advice, and apply them.
With very positive notices of all the present instructors, this experience promises good things for the future.